Theme: For stationary and cyclostationary time series, a wrong turn in their mathematical modeling was taken almost a century ago. Today, Academia should engage in remediation to overcome the detrimental influence on the teaching and practice of time-series analysis in Science and Engineering.
The objective of this page is to discuss the proper place in science and engineering of the fraction-of-time (FOT) probability model for time-series data, and to expose the resistance that this proposed paradigm shift has met with from those indoctrinated in the theory of Stochastic processes, to the exclusion of the alternative FOT-probability theory. It is helpful to first consider the broader history of resistance to paradigm shifts in science and engineering. The viewer is therefore referred to Page 7, Notes on the Detrimental Influence of Human Nature on Scientific Progress, as a prerequisite for putting this page 3 in perspective.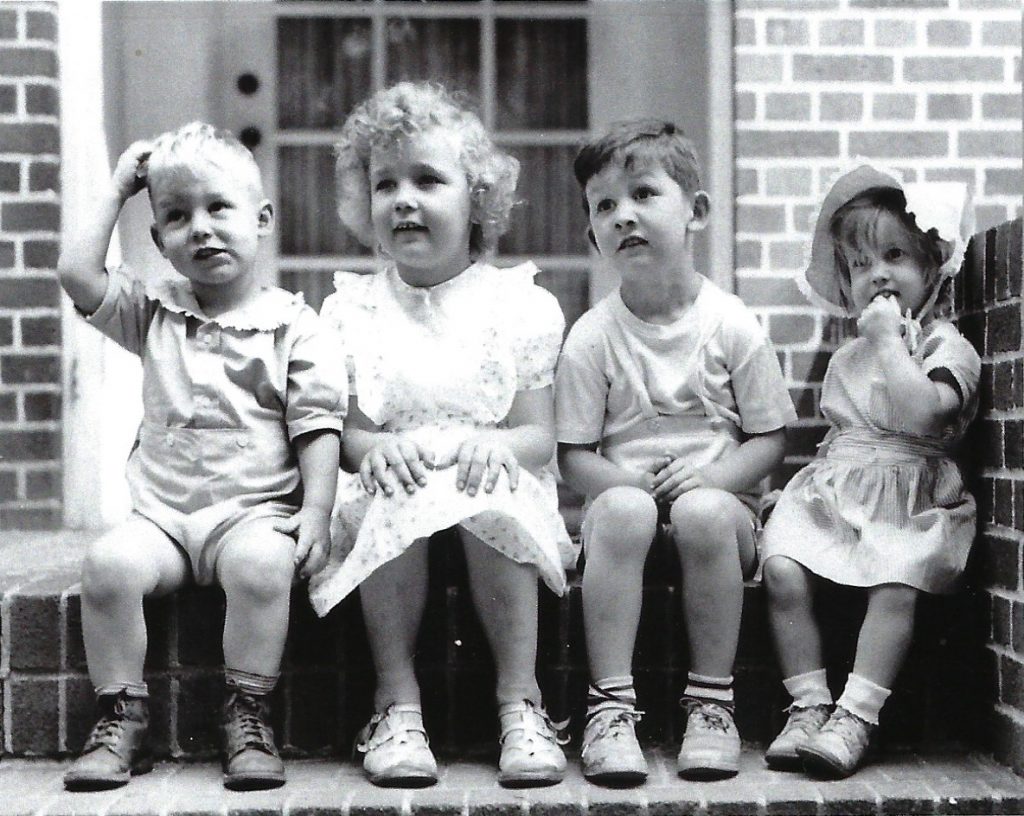 The macroscopic world that our five senses experience—sight, hearing, smell, taste and touch—is analog: forces, locations of objects, sounds, smells, temperature, and so on change continuously in time and space. Such things varying in time and space can be mathematically modeled as functions of continuous time and space variables, and calculus can be used to analyze these mathematical functions. For this reason, developing an intuitive real-world understanding of time-series analysis, and as an example spectral analysis of time-records of data from the physical world, requires that continuous-time models and mathematics of continua be used.
Unfortunately, this is at odds with the technology that has been developed in the form of computer applications and digital signal processing (DSP) hardware for carrying out mathematical analysis, calculating spectra, and associated tasks. This technology is based on discrete-time and discrete function-values, the numerical values of quantized and digitized time samples of various quantitative aspects of phenomena or of continuous-time and -amplitude measurements. Therefore, in order for engineers, scientists, statisticians, and others to design and/or use the available computer tools and DSP Hardware for data analysis and processing at a deeper-than-superficial level, they must learn the discrete-time theory of the methods available—the algorithms implemented on the computer or in DSP Hardware. The discreteness of the data values that this equipment processes can be ignored in the basic theory of statistical spectral analysis until the question of accuracy of the data representations subjected to analysis and processing arises. Then, the number of discrete-amplitude values used to represent each time sample of the original analog data, which determines the number of bits in a digital word representing a data value, becomes of prime importance as does the numbers of time samples per second. This discretization of time-series data values and time indices both affect the processing of data in undesirable ways, including spectral aliasing and nonlinear effects.
Consequently, essentially every treatment of the theory of spectral analysis and statistical spectral analysis available to today's students of the subject presents a discrete-time theory. This theory must, in fact, be taught for obvious reasons but, from a pedagogical perspective, it is the Content Manager's tenet that the discrete-time digital theory should be taught only after students have gained an intuitive real-world understanding of the principles of spectral analysis of continuous-time analog data, both statistical and non-statistical analysis. And this requires that the theory they learn be based on continuous-time mathematical models. This realization provides the motivation for the treatment presented at this website. 
Certainly, for non-superficial understanding of the use of digital technology for time-series analysis, the discrete-time theory must be learned. But for even deeper understanding of the link between the physical phenomena being studied and the analysis and processing parameters available to the user of the digital technology, the continuous-time theory must also be learned. In fact, because of the additional layer of complexity introduced by the approximation of analog data with digital representations, which is not directly related to the principles of analog spectral analysis, an intuitive comprehension of the principles of spectral analysis, which are independent of the implementation technology, are more transparent and easier to grasp with the continuous-time theory.
Similarly, the theory of statistical spectral analysis found in essentially every treatment available to today's students is based on the stochastic-process model. This model is, for many if not most signal analysis and processing applications, unnecessarily abstract and forces a detachment of the theory from the real-world data to be analyzed or processed, and this is so even when analysts think they need to perform Monte Carlo simulations of data analysis or processing methods involving stationary and cyclostationary time series. To be sure, such simulations are extremely common and of considerable utility. But, the statistics sought with Monte Carlo simulations of stationary and  cyclostationary time series can more easily be obtained from time averages on a single record. Moreover, for many applications in the various fields of science and engineering, there is only one record of real data; there is no ensemble of statistically independent random samples of data records.  In such cases, knowing only a statistical theory of ensembles of data records (stochastic processes) is a serious impediment to intuitive real-world understanding of the principles of analysis, such as statistical spectral analysis, of single records of time-series data. Worse yet, as explained on Page 3.5. the theory of stochastic processes tells one nothing at all about a single record. For the most part, the theory of stochastic processes is not a statistical theory, it is a much more abstract probabilistic theory. And, when probabilistic analysis is desired, it can be carried out for a single time-series using FOT probability, thereby avoiding the unnecessary abstraction of stochastic processes.
For this reason, it is the Content Manager's tenet that for the sake of pedagogy the discrete-time digital stochastic-process theory of statistical spectral analysis should be taught only after students have gained an intuitive real-world understanding of the principles of statistical spectral analysis of continuous-time analog non-stochastic data models, and only as needed. This avoids the considerable distractions of the nitty-gritty details of digital implementations and the equally distracting abstractions of stochastic processes. No one who is able to be scientific can successfully argue against this fact. The arguments that exist, and explain the other fact—that the theory and method of discrete-time digital spectral analysis of stochastic processes is essentially the exclusive choice of university professors and of instructors in industrial educational programs—are non-pedagogical. The arguments are based on economics—directly or indirectly: 1) the transition in philosophy that occurred along with first the electrical revolution and second the digital revolution (not to mention the space-technology revolution and the military/industrial revolution)—from truly academic education to vocational training in schools of engineering (and in other fields of study as well); 2) economic considerations in the standard degree programs in engineering (and other technical fields)—B.S., M.S., and Ph.D. degrees—limit the amount of course-work that can be required for each subject in a discipline; 3) economic considerations of the students studying engineering limit the numbers of courses they take that are beyond what is required for the degree they seek; motivations of too many students are shortsighted and focused on immediate employability and highest pay rate, which are usually found at employers chasing the latest economic opportunity; 4) motivations of professors and industry instructors are affected by faculty-rating systems which are affected by university-rating systems: numbers of employable graduates produced each year reign, and industry defines "employability". Businesses within a capitalistic economy typically value immediate productivity (vocational training) over long-range return on investment (education) in its employees. The problem with vocational training in the modern world is that the lifetime of utility of the vocation trained for today is over in ten years, give or take a few years. Industry can discard those vocationally-trained employees who peter out and hire a new batch.
In closing this argument for the pedagogy adopted for this website, the flaw in the argument "we don't have time to teach both the non-stochastic and stochastic theories of statistical spectral analysis" is exposed, leaving no rational excuse for continuing with the poor pedagogy that we find today at essentially every place so-called statistical spectral analysis is taught. And the same argument applies more generally to other types of statistical analysis.
FACT: For many operational purposes, the relatively abstract stochastic-process theory and its significant difference from anything empirical can be ignored once the down-to-earth probabilistic interpretation of the non-stochastic theory is understood.
BASIS: The basis for this fact is that one can define all the members of an ensemble of time functions x(t, s), where s is the ensemble-member index for what can be called a stochastic process x(t), by the identity x(t, s) = x(t – s) (with some abuse of notation due to the use of x to denote two distinct functions). Then the time-averages in terms of which the non-stochastic theory is developed become ensemble averages, or expected values, which are operationally equivalent for many purposes to the expected values in terms of which the theory of the classically defined stochastic process is developed. In other words, the non-stochastic theory of statistical spectral analysis has a probabilistic interpretation that is operationally identical for many purposes to that of the stochastic-process theory. For convenience in discussion, the modifier "for many purposes" of the terms "operationally equivalent" and "operationally identical" can be replaced with the modified terms "almost operationally equivalent" and "almost operationally identical". For stationary stochastic processes, which is the model adopted for the stochastic theory of statistical spectral analysis, this "trick"—which is rarely if ever mentioned in the manner it is here, in courses on the subject—is known as Wold's Isomorphism [Bk1], [Bk2], [Bk3], [Bk5]. As a matter of fact, though, the ensemble of a classically defined stochastic process cannot actually be so transparently visualized; it is far more abstract than Wold's ensemble. Yet, it has almost no operational advantage. To clarify those operational purposes where this equivalence does not hold, one must delve into the mathematical technicalities of measure theory. This is done on Page 3.5. Such technicalities of measure theory are rarely of any utility to practitioners, except in that they refute the shallow claim by those who are stuck in their ways that the FOT probability theory has no measure-theoretic basis.
The WCM introduced a counterpart of Wold's Isomorphism that achieves a very similar stochastic-process interpretation of a single time-series for cyclostationary processes and something similar to that for poly-cyclostationary stochastic processes [Bk1], [Bk2], [Bk3], [Bk5]. This, together with a deep and broad discussion of the differences between the classically defined stochastic process and its almost operationally equivalent FOT-probabilistic model is the subject of this page 3. On page 3.5 it is shown that the differences referred to here are in some cases advantageous for the FOT-probabilistic model and in other cases disadvantageous.
The history of the development of time-series analysis can be partitioned into the earlier empirically driven work focused on primarily methodology, which extended over a period of about 300 years and the later but overlapping mathematically-driven work, in which the theory of stochastic processes surfaced, which ran its course in about 50 years. The mathematically driven development of stochastic processes, has continued beyond that initial period, but primarily centered on nonstationary processes, rather than primarily stationary processes.  The development of time series analysis theory and methodology for cyclostationary and related stochastic processes and their non-stochastic time-series counterparts came along later during the latter half of the 20th century and extending to the present.
Mathematically Driven Development of Probability Spaces and Stochastic Processes
as the Preferred Conceptual/Mathematical Basis for Time Series Analysis (1900-1950)
Josiah Willard Gibbs (Ensemble Average)
Henri Leon Lebesgue (Probability Space)
Maryan von Smoluchowski (Brownian Motion)
Albert Einstein (Brownian Motion)
Norbert Wiener (Brownian Motion)
Aleksandr Jakovlevich Khinchin (Stochastic P.)
Herman Ole Andreas Wold (Stochastic Process)
Andrei Nikolaevich Kolmogorov (Stochastic P.)
Harold Cramer (Stochastic Process)
Joseph L. Doob (Stochastic Process)
Empirically Driven Development of Time-Series Analysis Methodology (1650-1950)
Isaac Newton (1642-1727)
Leonard Euler (1707-1783)
Joseph Louis Lagrange (1736-1813)
Christopher H. D. Buys-Ballot (1817-1890)
George Gabriel Stokes (1819-1903)
Sir Arthur Schuster (1851-1934)
John Henry Poynting (1852-1914)
Albert Abraham Michelson (1852-1931)
George Udny Yule (1871-1951)
Evgency Egenievish Slutsky (1880-1948)
Karl Johann Stumpff (1895-1970)
Herman Ole Andreas Wold (1908-1992)

 

Charles Goutereau (18XX-19XX)
Norbert Wiener (1894-1964)
Percy John Daniell (1889-1946)
Maurice Stevenson Bartlett (1910-2002)
Ralph Beebe Blackman (1904-1990)